This residence in East Atlanta wanted to redo certain aspects of the backyard to enhance the usability of the outdoor space. We started by renovating an existing deck. (BEFORE)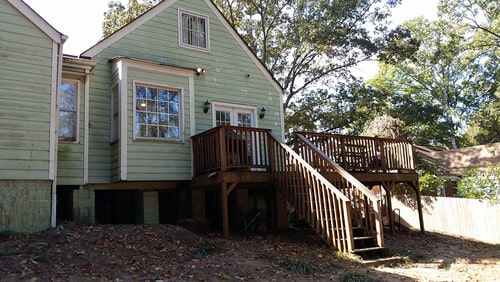 All of the old wood was removed and replaced with new wood.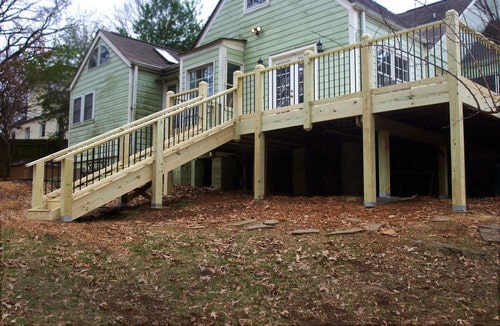 The railing was replaced all the way around the deck and the pickets were replaced with aluminum instead of cedar. This really adds a beautiful finishing touch and enhances the quality of the structure.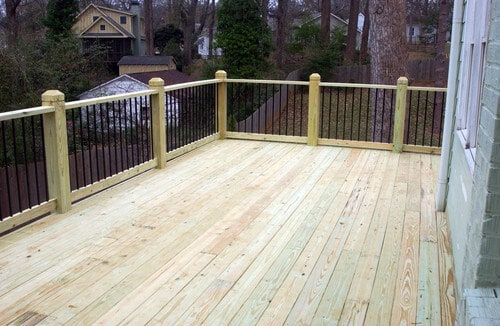 The old stairs were very steep and difficult to maneuver. We replaced them with new steps the lengthened the run which eliminated the steepness of the old steps.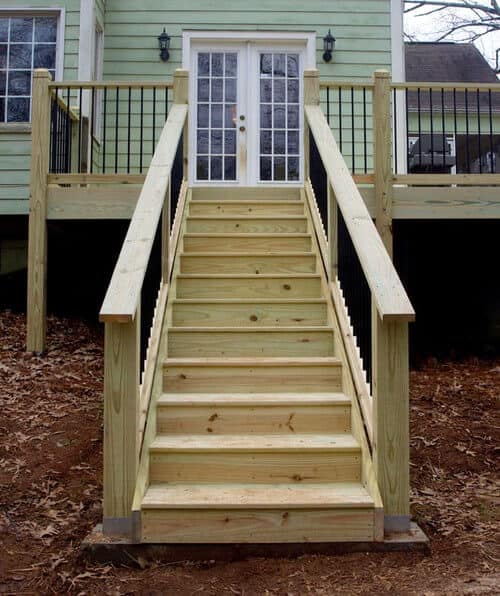 In addition to the deck work, we added a flagstone patio, fire pit and a seat wall. The flagstone we used is a Tennessee variety that creates visual interest as no two stones are alike. We chose 3 inch stones which will ensure the durability and longevity of the patio.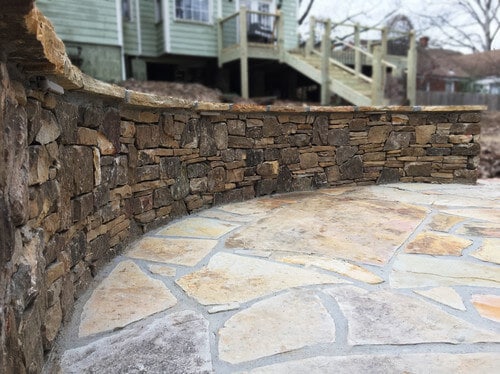 The wall encloses one side of the fire pit which defines the space while providing instant seating and beautiful texture. Another added feature is cap lights inset under the capstone of the seat wall. The cap lights add beautiful accent lighting to the patio which compliments the light when there is a fire but also when there is no fire going it allows the customer to enjoy the patio on its own. Finally, we included a feature that is unique but becoming more popular, the sunken fire pit. Pictured here, the fire pit is sunken in the ground as opposed to above ground sitting on the patio.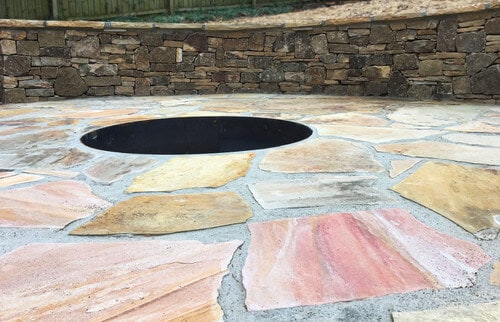 This provides complete visibility and enjoyment of the fire while not obstructing the view of the fire with an enclosure.