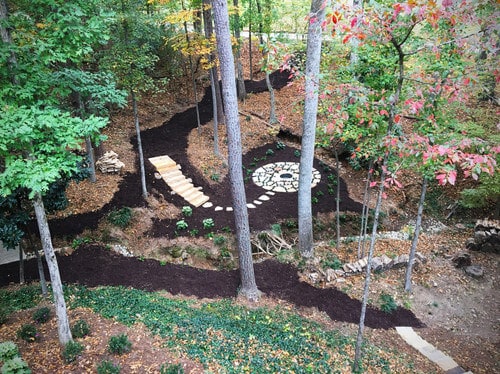 Roswell/Brookfield West
This project was a challenging one. The house is on a golf course and the access was very difficult. The customer wanted to make an unusable backyard into an area they could enjoy as a family. The first part was gaining access from the house to the lower part of the yard. We achieved this by installing crab orchard steppers down the slope so there would be easier access.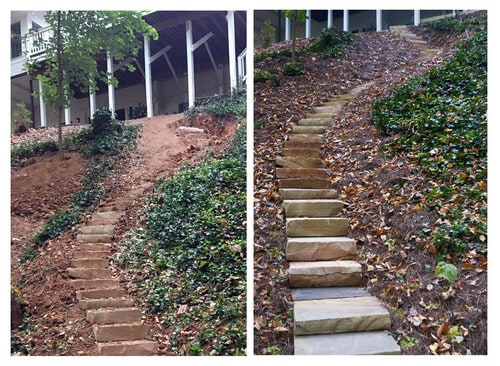 Roswell/Brookfield West
We also added a flagstone patio with a sunken fire pit. We wanted to keep the natural look so we did not mortar the patio in place. Instead we set the stone in the ground and accented it dwarf mondo grass.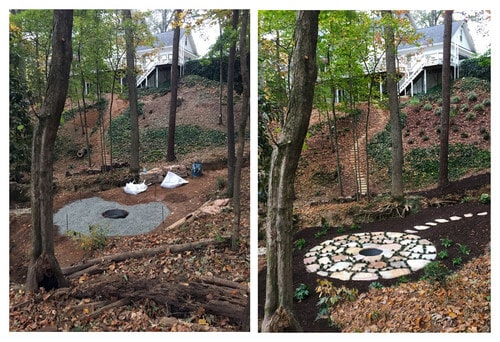 Roswell/Brookfield West
The sunken fire pit provides a unique look when in use, it looks like fire is rising from the ground. The customer really loves this feature. We finished off the project by adding dyed brown hardwood mulch and some shade loving plants to the surrounding area.


Roswell/Brookfield West