Some of the projects we enjoy working on the most involve transforming a backyard from a yard with"potential" into a yard that becomes a go-to place for family and friends. To be a part of that transition is truly one of the great joys of what we get to do. We worked with a family in 2018 and 2019 as part of a transformation project, and it was a great experience. We installed a patio, pergola, seat wall, wood-burning firepit, and rear-entranceway. We followed that up with a new sod and landscaping installation the following Spring.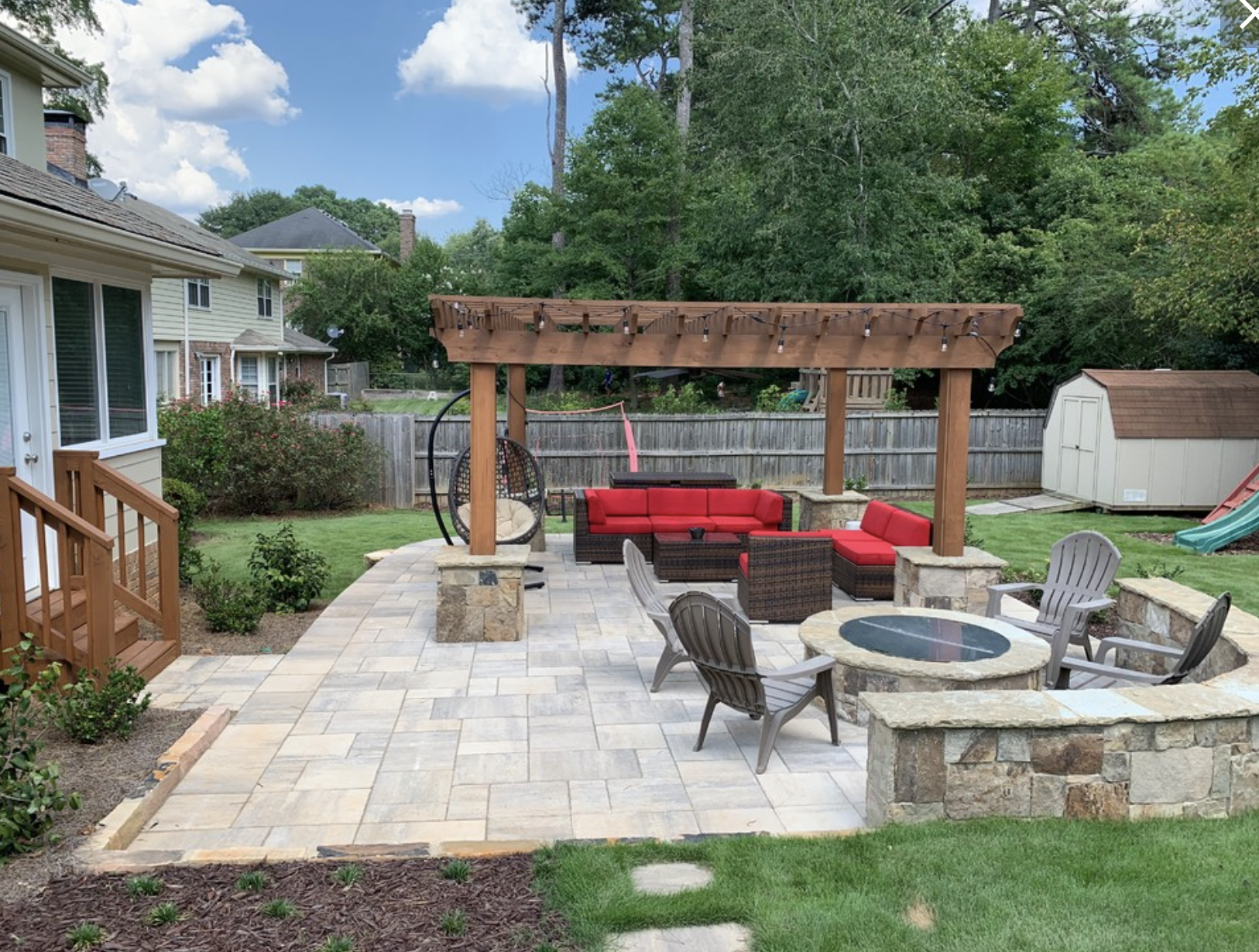 The backyard took on new meaning for the family and it is almost as if they have added an extension onto the back of their house. The backyard is more functional and a joy to be in. 
We were happy to be chosen for this special project. We take pride in transforming backyards into something that will bring such enjoyment.