This project in Avondale Estates was an all-encompassing renovation. Before we started, the backyard was unusable woods. The kids had no place to play and the outdoor entertainment space was non existent. After one of our designers went to survey the property, Personal Touch came up with a design to make the entire backyard more user friendly.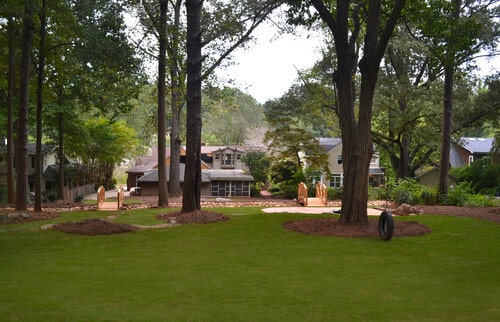 We tiered the backyard and added boulder walls to hold each tier in place. This creates dimension in the landscape but also reduces erosion.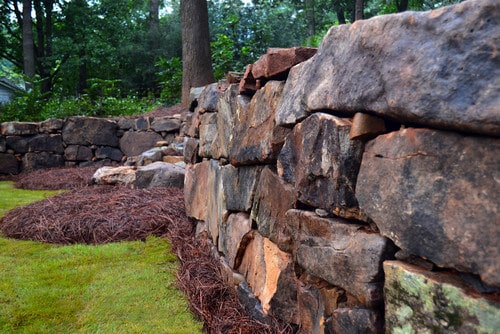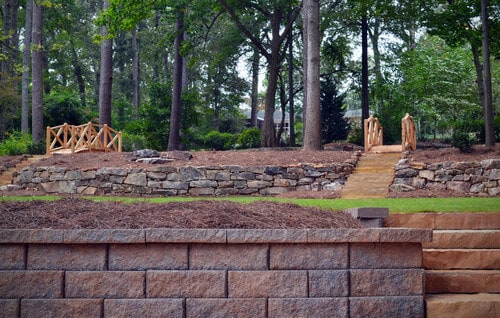 We added large areas of zoysia (a tough grass that is both beautiful and extremely durable) for the kids to play.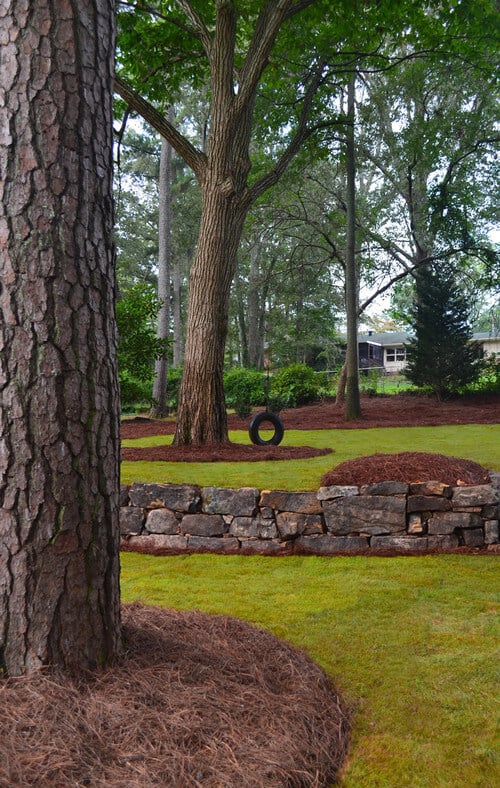 We added two custom bridges to cross over a dry creek bed. The customer had a natural flow of water through their property and we beautified it by adding a dry creek bed. These bridges were designed by PTLC and handcrafted by a local vendor.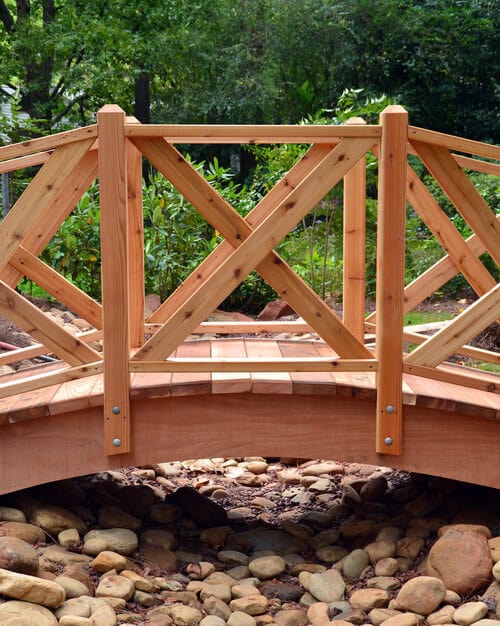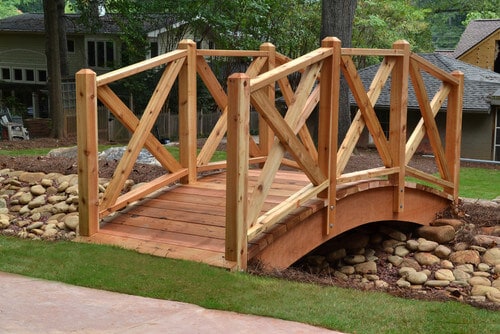 In addition to the sod, we added an Arizona flagstone patio with a seat wall and a fire pit. This unique color added an extra splash in the yard that can be enjoyed year round. The fire pit will provide a warmth, beauty and a beautiful space to entertain on a cool winter's night.